New Plan (Measure rooms and draw floor plan)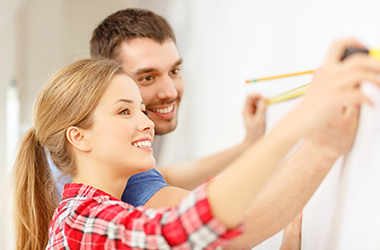 Sketch your Floor Plan
If the property is old or if you have lost the floor plan we can help you with a new plan.

Send us your measurements of the rooms, as sketch and some photos of key rooms like bath, ENS, kitchen and laundry.
We will convert your rough measurements into a final floor plan.
See the sample of a floor paln below.
We also provide measurement services on site for additional charges. It takes approx. 1 hour to 1.5 hours to do the floor plan measurement of 4x2 single storey house. (This service is currently available only in Perth and its surrounding suburbs.)
Hand Sketch of house plan after taking the measurement.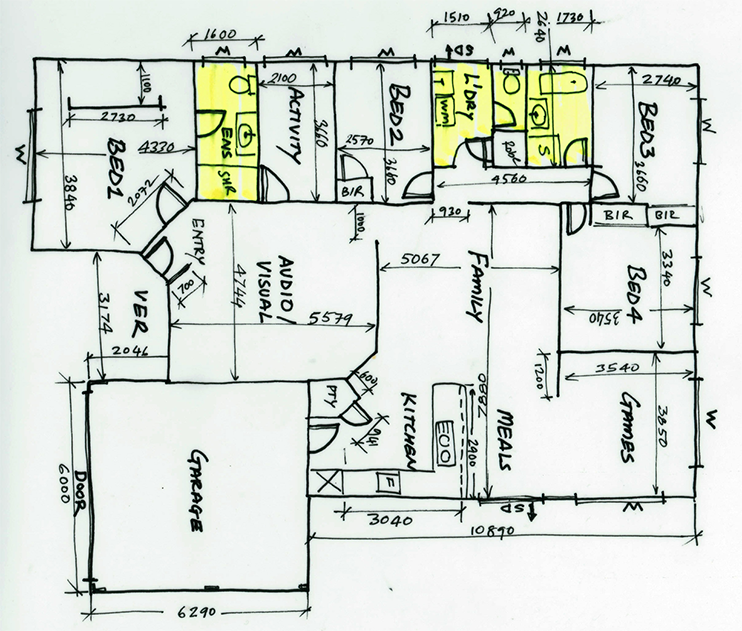 Colour Floor Plan using above drawing.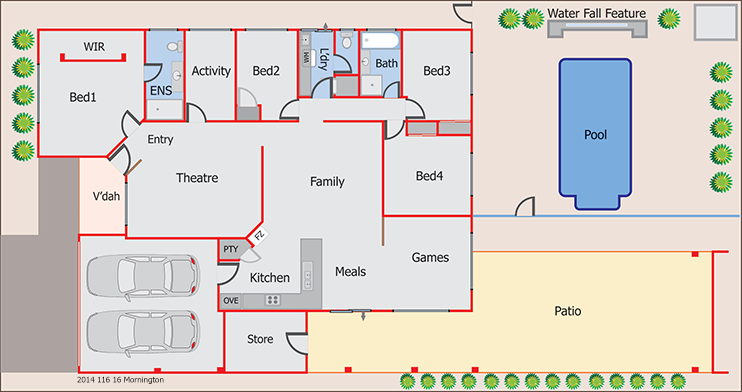 Details like pool, patio and glass fence were added to the floor plan using reference photos

Some helpful links to measure you room: