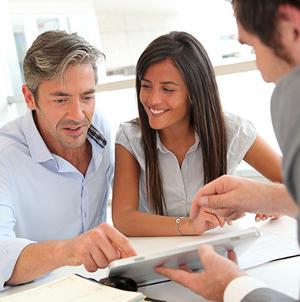 Photos are good to give a glimpse of a house, but will never give you a feel of the layout of the home.
A Floor plan from the builder has too many details or is too technical. The coloured floor plan differentiates areas and helps the buyer to quickly absorb the spatial relationship of the house.

Use colour floor plans to make an impact on your marketing media, internet, brochures or in your display signboards... Use the colour floor plan for your communication with potential buyers.
We have following products to offer:
Minimal Floor Plan (Complies with Australian Standards 3745-2010)

Basic Floor Plan

Standard Floor Plan

Premium Floor Plan

Site Plan - Photo Site Plan, Aerial Site Plan and Graphics Site Plan
Minimal Floor Plan: $35 onwards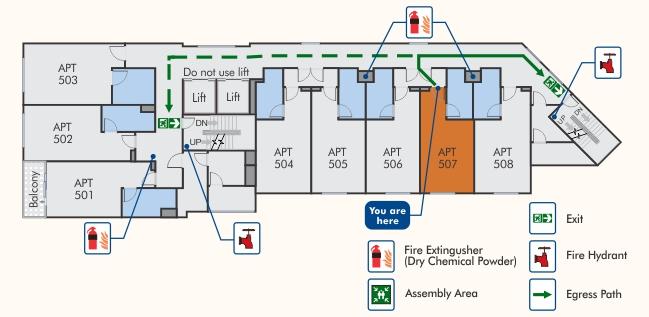 Minimal Floor Plans include the walls and doorways. These floor plan contain the necessary information needed for occupants and visitors to a site and are used for Emergency Evacuation Diagrams.
These floor plans comply with Australian Standard 3745-2010. Sample shown below.
Basic Floor Plan: $35 onwards(for single storey 4x2 house*)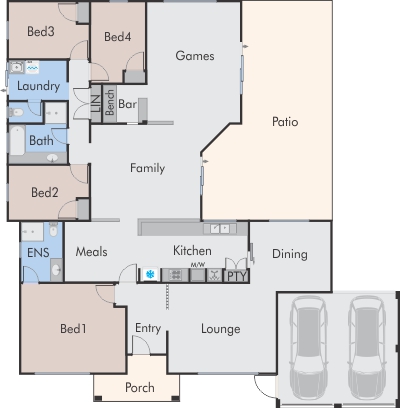 We convert the scanned floor plan into a digital image and clean up clutter.
Details like shower, basin, bath tub, laundry trough, kitchen sink and kitchen hotplate are excluded in this product.
Sample:
Standard Floor Plan: $45 onwards (for single storey 4x2 house*)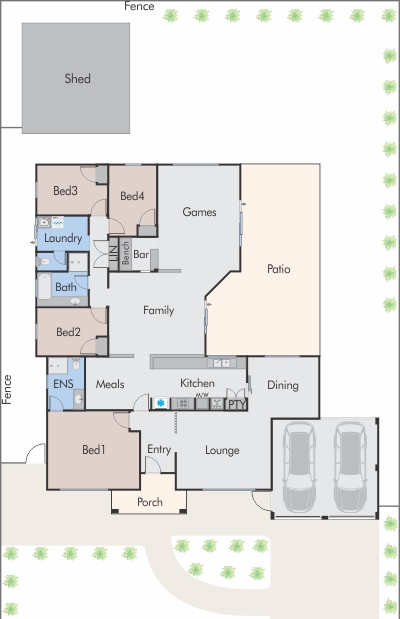 We add missing details, like pool, patio or shed, ins case it not shown in original floor plan.
You need to send us some photos for reference so that we can amend the floor plan. Another option, if photos are not available, ithen hand sketch on the existing drawing the changes you want and we will implement it on to the floor plan
Sample:
Premium Floor Plan: $55 onwards (for single storey 4x2 house*)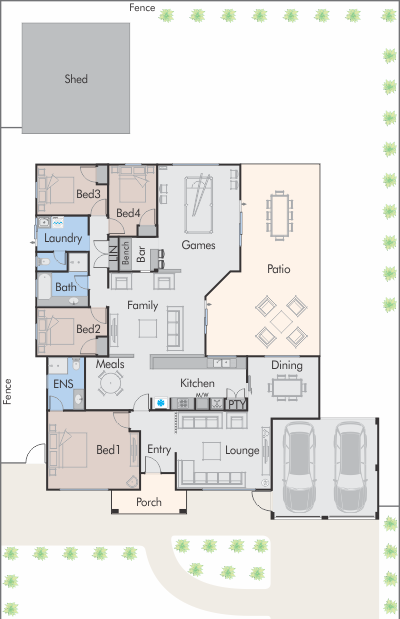 Adding furniture in a standard plan gives a feel of actual space and may help potential buyers decide much faster.
Sample:
* Single Storey 4x2 house means house with 4 Bedroom, 1 ENS, 1 Bathroom, 1 Lounge,1 Living or Family, 1 Dining, 1 Laundry, 1 WC (it also includes necessary Robe/Store/Carports).

Any additional room will incur extra charges eg 5th Bedroom, Games, walk in robes, walk in pantry, etc. Please ask for a quote if your house is different. Charges are $3/room or space

For double story house add $10 over and above the mention price; as it involves adding stairs and two different layouts & composing.
For Custom Designed Large house / Small Units / Apartments / Granny Flats etc. email the floor plan and get a quote